$ 562.50
Regular price
$ 625.00
PLEASE NOTE: ALL SIZES ARE WIDTH X HEIGHT. THE FIRST NUMBER LISTED IS ALWAYS THE WIDTH. REFERENCE IMAGES ARE PROVIDED WITH SIZES LABELED ON THEM, TO SHOW HOW EACH SIZE WILL CROP FOR PRINT.
2 piece set meant to be mounted/hung/displayed in the corner of your space for a 3D "room" effect! 
Our 2 Piece Room Includes Two Backdrops in the following options (Flooring not included): 
10x7/8x7' Room:
1- 10x7' - Soda Pop & Sock Hop Diner  Fabric Backdrop
1- 8x7' - Nifty Fifties Diner Fabric Backdrop

10x8/8x8' Room:
1-10x8' - Soda Pop & Sock Hop Diner  Fabric Backdrop
1-8x8' - Nifty Fifties Diner Fabric Backdrop
1- 12x8' - Soda Pop & Sock Hop Diner  Fabric Backdrop

1-8x8' - Nifty Fifties Diner Fabric Backdrop


MATERIAL DESCRIPTIONS:
WRINKLE  FREE FABRIC BACKDROPS: No more wrinkles! Our wrinkle resistant fabric is the next generation in backdrops. Simply clamp the top corners to your backdrop stand & secure the bottom corners or, adhere all corners directly to your studio wall- pull tight for a smooth finish. You can use magnets, push pins or painters tape to adhere to your wall. Super stretchy! Quick setup & change out. The ideal backdrop if you desire durability and longevity.
CARE:
Wrinkle Free Fabric & Fleece backdrops are machine washable (wash in cold water only) & can be placed in the dryer on low heat. Please note, If you purchased 60 inch fabric backdrops prior to November of 2021, or 8 foot fabric backdrops prior to July 2019, they are NOT machine washable and may only be spot cleaned. All fabric backdrops can be folded and stacked for easy storage and transporting. 
Prior to hanging: You may use a steamer or place in the dryer with a damp washcloth for 10 minutes using low heat to remove any crease lines. Our fabric and fleece backdrops are also stretchy, so simply pulling them tight when hanging and securing will remove any creases as well instantly!
Poly Paper Backdrops must be stored rolled or hung. Allow to air dry if it becomes wet or soiled. Gently dab wet area first using a soft cloth (do not wipe/scrub/rub). Use painters tape with caution. Ink will lift so exercise extreme care when using tape or exposing to water.
SHIPPING:
Backdrops are made to order based on the design, size and material combination you choose & will ship out within 1-2 weeks via UPS/USPS Priority as we utilize this time to queue, print, cut, package and ship your order.

Exchanges/Refunds:
Each backdrop is made to order, therefore we do not accept exchanges/refunds. However, if you would like to upgrade the size of your fabric or fleece backdrop, you may exchange the unused backdrop for the same design. Poly Paper and Mat Floors may not be returned/exchanged due to high shipping rates and risk of damage. Requests for exchanges, as well as order issues/defects need to be reported within 30 days of receipt.
Disclaimer: Actual printed product may vary slightly from actual stock image.
In use images show the printed product in use. Images may vary slightly depending on a photographer's particular lighting, editing style & photography technique.
complete the set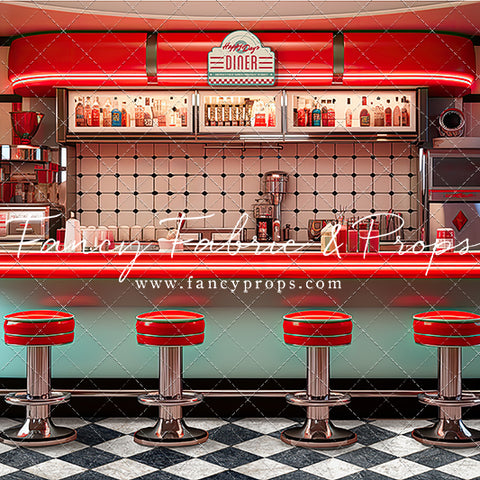 show me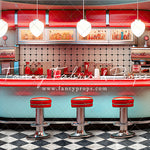 Add to Cart